Discover Africa's Top Travel Destinations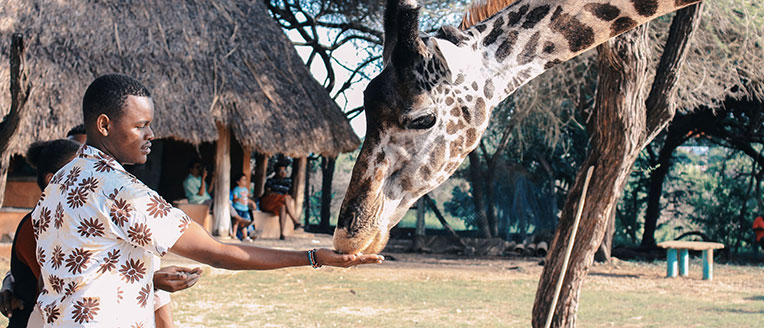 Are you ready for the adventure of a lifetime in Africa? Explore the continent's most thrilling travel hotspots, and get ready to be captivated by the wonders of Accra, Lagos, Nairobi, Addis Ababa, Cape Town, and Kinshasa. These top travel destinations in Africa will leave you spellbound, with a multitude of attractions and experiences awaiting your discovery.
1. Accra, Ghana: West African Delight
In Accra, you'll find a treasure trove of cultural experiences, from the colorful streets of Jamestown to the historical significance of Cape Coast Castle. However, there's more to uncover in this vibrant city.
Labadi Beach and Kokrobite Beach
Labadi Beach offers a long stretch of soft, sandy shores with a vibrant atmosphere, beachside bars, live music, and water sports. Kokrobite Beach is perfect for those seeking a quieter escape, ideal for sunbathing, swimming, and long walks along the shore.
Kwame Nkrumah Mausoleum
The Kwame Nkrumah Mausoleum is a significant historical site in Accra, dedicated to Ghana's first president. The mausoleum houses his remains and a museum that showcases his life, achievements, and the history of Ghana's path to nationhood.
2. Lagos, Nigeria: The City That Never Sleeps
Lagos is not just a metropolis; it's an artistic and cultural hub. Visit the famous Nike Art Gallery and Terra Kulture to explore Nigerian art, literature, and live performances. Yet, there's more to uncover in this bustling city.
Terra Kulture
Terra Kulture is a cultural center and restaurant that celebrates Nigerian culture. It features art exhibitions, a library, a craft shop, and live performances. The center is a hub for promoting Nigerian literature, arts, and culture.
Lekki Beach
Lekki Beach offers serene escapes and water sports, making it a fantastic place for relaxation and outdoor activities.
3. Nairobi, Kenya: Where Wildlife Meets Urban Life
Nairobi, often referred to as the "Green City in the Sun," offers a unique blend of urban and natural attractions. In addition to the David Sheldrick Wildlife Trust, the Giraffe Centre, and other cultural sites, Nairobi is also home to a remarkable natural wonder:
Nairobi National Park
Imagine spotting lions, giraffes, zebras, and rhinos against the backdrop of a modern city skyline. Nairobi National Park is a unique treasure, as it's the only national park in the world located within a major city. Just a stone's throw from Nairobi's bustling streets, this park offers an incredible safari experience where you can see a wide variety of wildlife in their natural habitat. Game drives, guided walks, and picnic spots within the park provide a perfect opportunity to witness Kenya's remarkable biodiversity.
4. Addis Ababa, Ethiopia: The City of Many Faces
Addis Ababa has more to offer beyond the Holy Trinity Cathedral and Entoto Hill's panoramic views.
National Museum of Ethiopia
The National Museum of Ethiopia houses world-famous archaeological finds, including the fossil "Lucy." It offers a deeper understanding of Ethiopia's ancient history.
Entoto Hill
This vantage point provides panoramic views of Addis Ababa and is steeped in history as it was once the capital of Ethiopia.
5. Cape Town, South Africa: Nature's Paradise
Cape Town is more than just natural beauty and captivating penguins. It's also a paradise for wine enthusiasts and shoppers.
Cape Winelands
South Africa's Cape Winelands, including areas like Stellenbosch and Franschhoek, offer world-class wine tasting experiences in picturesque vineyard settings.
Victoria & Alfred Waterfront
The Victoria & Alfred Waterfront is a bustling hub with shopping, dining, and live entertainment. It's also the gateway to Robben Island, a UNESCO World Heritage Site with historical significance.
6. Kinshasa, DR Congo: Central Africa's Heartbeat
Kinshasa's vibrant music scene and markets are complemented by picturesque escapes and artistic wonders.
Zongo Falls
For a nature escape from the city, Zongo Falls is a picturesque destination, offering a serene natural retreat and taking in the beauty of the waterfalls and lush green surroundings.
-Académie des Beaux-Arts
The Académie des Beaux-Arts in Kinshasa showcases the vibrant cultural scene of the city through galleries and exhibitions.
These attractions in Accra, Lagos, Nairobi, Addis Ababa, Cape Town, and Kinshasa complete the picture, making your African journey an all-encompassing experience. Get ready for a journey of a lifetime as you book a flight to any of these destinations courtesy of LST Travel. Cant wait to tailormake your travel experience to the motherland!